Why do you want to hide or show apps on Galaxy S10? Seemly, all apps inside are important for you. Apparently, not all apps give benefit to the user even if they may disturb the performance of the phone. As the example is the presence of a round or pill-shaped hole. The hole makes the users feel not uncomfortable when they use a white background application. On this page, you will find a way to hide or show Samsung Galaxy S10 apps. Let's enjoy it!
Hiding Your Apps
Smartphones like Samsung's Galaxy S10 often have multiple apps installed, leading to a cluttered screen. Test it out yourself to see. Some apps may be used frequently, while others can be hidden or deleted. To hide a file in a browser, follow the same steps to unhide it later if needed. Once changes are applied, the app will appear among other visible applications on the screen.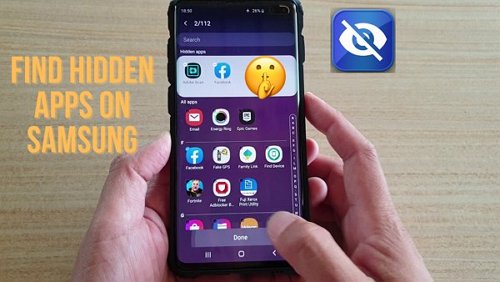 The use of a third-party app to hide applications more securely
The Samsung app hide option is not always enough to keep certain apps from a trusted smartphone user. To increase security, you can install an additional app that allows for encrypted vault installation. Some apps on the Play Store can also be used to conceal other apps. For example, the app lock program is a free and reliable option that requires a password to access hidden apps.
Hiding the Secure Folder
To view the Secure File icon, click on it. But remember, you can't conceal any information about this security folder. You'll find the option to Show Safe folder. If you turn it off, a screen will appear telling you to hide it. You can choose to hide it or not. If you do hide it, don't worry, it's not lost. You can still access it by entering a unique PIN and password in the secure folders.
For more privacy, you have the option to Hide Pictures on Android Gallery, follow the link to try it.
Hide or Show Apps on Galaxy S10: which one do you want to know first?
This page will reveal to hide or show pre installed apps on Galaxy S10. However, it is unable to discuss it at once. Therefore, you should determine one of them to emerge first. Here, it will lift up about how to hide the apps on Galaxy S10. Follow these  4 steps:
You will hide the application by deleting the shortcut. First, find the application by swiping left or right.
Long press the application until the following menu appears:
Select item
Remove from home
Deactivate
You continue by tapping Delete from Home
The screen will delete your application shortcut
So, the way to hide the apps does mean deleting the app. The users will not be able to do it for the apps coming from the venture directly.
Show Apps on Samsung Galaxy S10
Of course, showing the nova settings app on the Galaxy S10 is the opposite to hide it. That's is why you may not delete and you cannot do it. Perhaps, you do not need the apps right now but you never know in the future. Same with the steps above, it only needs 4 steps too:
Launch the application tray by sliding the Home screen up.
Do the same steps for this second part. Then, the next menu will appear:
Select item
Add to home
Deactivate
Next, you must tap Add to Home.
Automatically, the screen will be full of Applications. Then, continue with a long touch and drag it to the location you want.

Part 1: Why Are Apps Hidden on Samsung?
Samsung offers a customization option to hide selected hiding apps from the app drawer and home screen. This is why it is popular among users. The hidden app drawer feature is useful for securing essential apps or keeping confidential app drawer in check.
You may want to hide certain app drawer on your Samsung smartphone to prevent others from using your device. If your phone doesn't have that feature, you can download third-party app drawer launchers to do the job.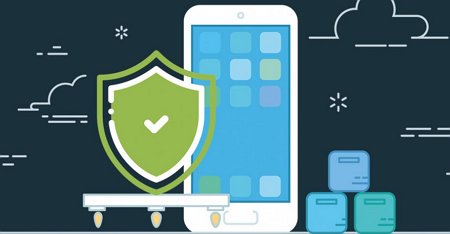 hiding apps business at home can be helpful. Useless alerts can be bothersome when interacting with your children. You can also conceal leisure applications in the office during working hours. Hiding apps is the best option.
To reduce the number of programs on your Home screen and Apps Tray, you usually can't delete pre-installed apps. But still there is a small chance, so try this: Galaxy S10 Bloatware: How to remove or disable these pre-installed apps. However, you can select apps you can deactivate or force them to pause and hide them. You can also learn how to quickly hide and re-add apps to your Apps Tray.

Part 2: How to Find Hidden Apps on Samsung phone?
Let's talk about the top three ways to hide apps option on Samsung phones. Pay attention to these methods and don't waste time.

In Settings
To uncover hidden apps on Samsung phones, try the Setting option. This feature grants access to a full list of available applications for Samsung devices.
Step 1: To access Settings, choose the gear icon from the drop-down menu. Another option is available on the home screen or in the app drawer.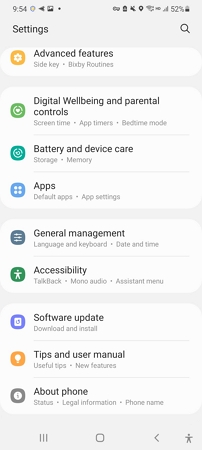 Step 2: To access Apps, go to the settings menu and choose the option. It's that simple.
Step 3: Click on "See all apps" to view a list of all the programs and files required for the Samsung operating system to function properly. This option ensures the effective and appropriate functioning of the desired app on the system.
Step 4: To find hidden and unhide apps on your Samsung phone, go to the upper-right corner of the screen and select the Show System option. This will show all the apps, including both hidden and unhidden ones, from the home screen settings or app drawer.

In the Homescreen
Step 1: To access additional valuable options, simply pinch the Home Screen.
Step 2: To access the Home screen settings page, simply click on the option.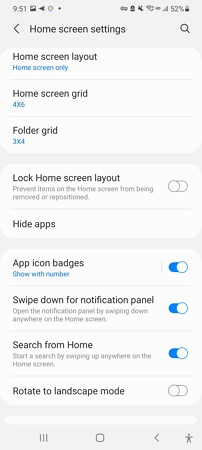 Step 3: To hide apps on samsung phones, select the app icon and the Hide Apps option. You can then scroll through the displayed apps list or tap More and click on Show System apps.
Step 4: When unused apps are hidden, disabled ones will show up with their names. To enable an app, select it and click on the Enable button.

In App Drawer
To uncover hidden apps on your device, locate the circle icon with six points at the bottom of your screen. Click on it to reveal a list of hide apps on samsung, some of which may be hidden. To make these hidden apps visible, follow the steps below.
Special note: Not all Samsung phones have the approach we mentioned by default. It relies on the launcher you use. Keep this in mind.
Step 1: To open the setting menu, tap on the three dots in the upper-right corner of the app drawer. That's it, easy peasy.
Step 2: To hide apps, use the drop-down menu. Choose the option that says "Hide apps."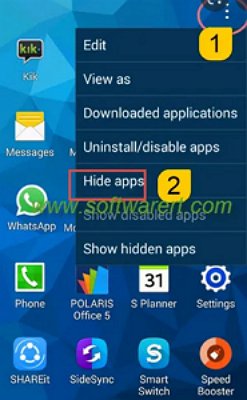 Step 3: The screen hides some apps from the app list. You can find them in a list of concealed applications.
Remember: You might not be able to find the "Hide applications" option online or see any hidden apps on a blank screen.
Part 3: How to Find Hidden Apps on Samsung? ( with Third-Party Apps)
We'll talk about third-party apps that can find hidden apps on Samsung phone. These apps have specific features for this purpose.
1.AirDroid Parental Control
AirDroid Parental Control is a helpful app for parents who want to find hidden apps on their kid's Samsung devices. It can locate secret apps easily and guide children in building healthy digital habits. The Data dashboard provides information on daily/monthly usage data, including hours of use, application usage time trends, app message counts, and traffic consumption statistics.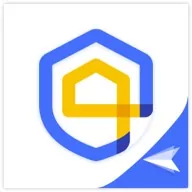 Steps:
First, download and install AirDroid Parental Control on your device.
Then sign up with your G.mail account. If you have already registered an AirDroid account, click "Sign in".
Launch AirDroid Kids after installation and enter the pairing code to bind the device. You must then configure specific phone settings. Now you can see hidden apps in your kid's Samsung phone device.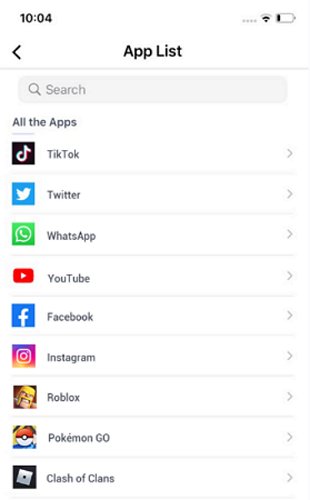 Control your child's device usage with ease by setting time limits and app restrictions. You can even instantly deactivate all applications. Receive app push notifications on your phone to stay informed about your child's app usage.
AirDroid Parental Control is a useful program that is easy to use and download. Its features are straightforward and unique, making it excellent software. In my opinion, it's worth installing for everyone.
2.Hidden Apps Detector
The Hidden Apps Detector can scan your Samsung phone for hidden apps. It's a free app. You can use the Hidden Programs and Permission select settings to identify secret, dangerous, spyware, and malware apps.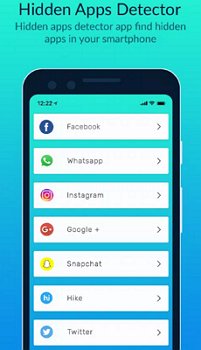 Steps to download:
First, open Google Play Store and tap on Hidden Apps Detector.
Then click on install.
Follow the steps and download the app.
You can use a hidden applications scanner for Android phone to find hidden apps on your Android phone. Install the detector and start searching for hidden software apps. This program is able to detect hidden software applications.

3 .Nova Launcher
To prevent your children from accessing certain apps, use Android phone launchers like Nova Launcher. This hides the apps from both the Home screen and opens the App drawer itself. Nova Launcher offers both paid and free versions, but to fully conceal apps, you must use the paid version.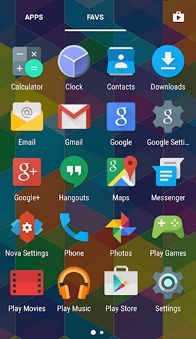 Download steps :
First of all, head over to the play store of your device and search for "Nova Launcher."
Hit on installation button to start automatic installation.
After installation, click on the "Open" button and sign up with your Gmail credentials.

Part 4 : How to Identify and Remove Spyware from Samsung Smartphones?
Identify Spyware from Samsung Device
First, you need to navigate Google Play Store App.
Press the menu button to access the menu.
From the drop-down menu select Play protect.
Select Scan option.
The device will start scanning for malicious Samsung phone software.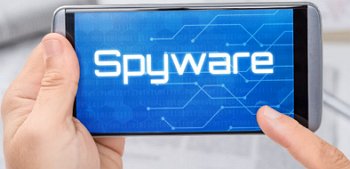 Remove Spyware from Samsung Smartphone
Navigate to the Settings menu.
Choose Backup and Reset.
Choose Factory data reset.
Select Reset phone.
Type your PIN or password to confirm your action.
Choose whether you want to reset your phone from a backup as well as start from scratch.
Part 5 : Bonus: How to Locate Hidden Files on Samsung?
To find hidden files on a Samsung phone, follow the same approach as on Windows. Simply go to the file system or gallery options and turn on the "display hidden files" button. There are multiple ways to locate hidden files on Samsung phone, including setting options, using a file manager, or using third-party software. By using these various methods together, all hidden apps on your kid's or spouse's device can be discovered.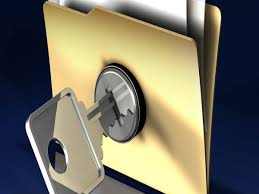 The Hidden app's scanner for Android launchers detects hidden apps on your device. You can install this Android hidden spy program detector to search for secret applications or software programs. This application is designed to discover hidden software programs.
AirDroid Parental Control is a top-notch program for parental control. It keeps children safe online and offline. Additionally, it helps parents guide their children in developing healthy digital habits.
Hiding or showing apps on Galaxy S10 is a good idea. It has another benefit of saving battery life. Hidden apps don't consume battery. This information is useful for those who don't know it yet. Select the necessary apps and hide the rest. Good luck!
How do I show hidden apps on S10?
To hide apps on Samsung, try going to your Samsung phones secure folder. Long press the home screen settings to reveal more options. From there, select home screen settings and then tap on hidden app icons. This will show you all the hidden applications on your phone.
Can you hide apps on Samsung Galaxy S10?
Unauthorized use of your mobile phone should be avoided. The Samsung S10 Plus has the capability to hide apps on samsung from your home screens or app drawers. Instructions for hiding applications on your mobile can be found below. Additionally, you may click here for Home.
How do I show and hide apps on Samsung?
Downloading configurations from the phone is simple and require no extra software. To install on Android devices, go to the Home screen and a finder search box for hiding apps. Select the app you want to hide and it won't show up on the home screen menus.
How to Find Hidden Apps on Samsung?
We'll discuss three ways to hide apps from your Samsung phone's camera. It's important to carefully review this method to avoid wasting time.
Read : How to factory reset Samsung Galaxy A21: a detailed guide